Conference rooms in the heart of Stuttgart: Le Méridien hotel
Collect your thoughts on a stroll through the park "Schlossgarten" close to Le Méridien Stuttgart and then dive into the next conference in one of our 13 meeting rooms.
Le Méridien Stuttgart offers the right space for every occasion — for up to 450 people. Celebrate your success in the grand ballroom Elysée or plan your next breakthrough in our boardrooms Porsche and Daimler. Unbeatable ideas are often inspired by like-minded people coming together in a small group. Many of our meeting rooms are located on the lower ground floor, where you can enjoy privacy and be undisturbed.
We work together with KFP Five Star Conference Service to offer sophisticated event technology. Your show will be legendary with equipment such as a sound mixer, spotlights and other stage elements.
It is even possible to present your new car – simply drive directly into our Elysée ballroom.
Meeting rooms and capacities at a glance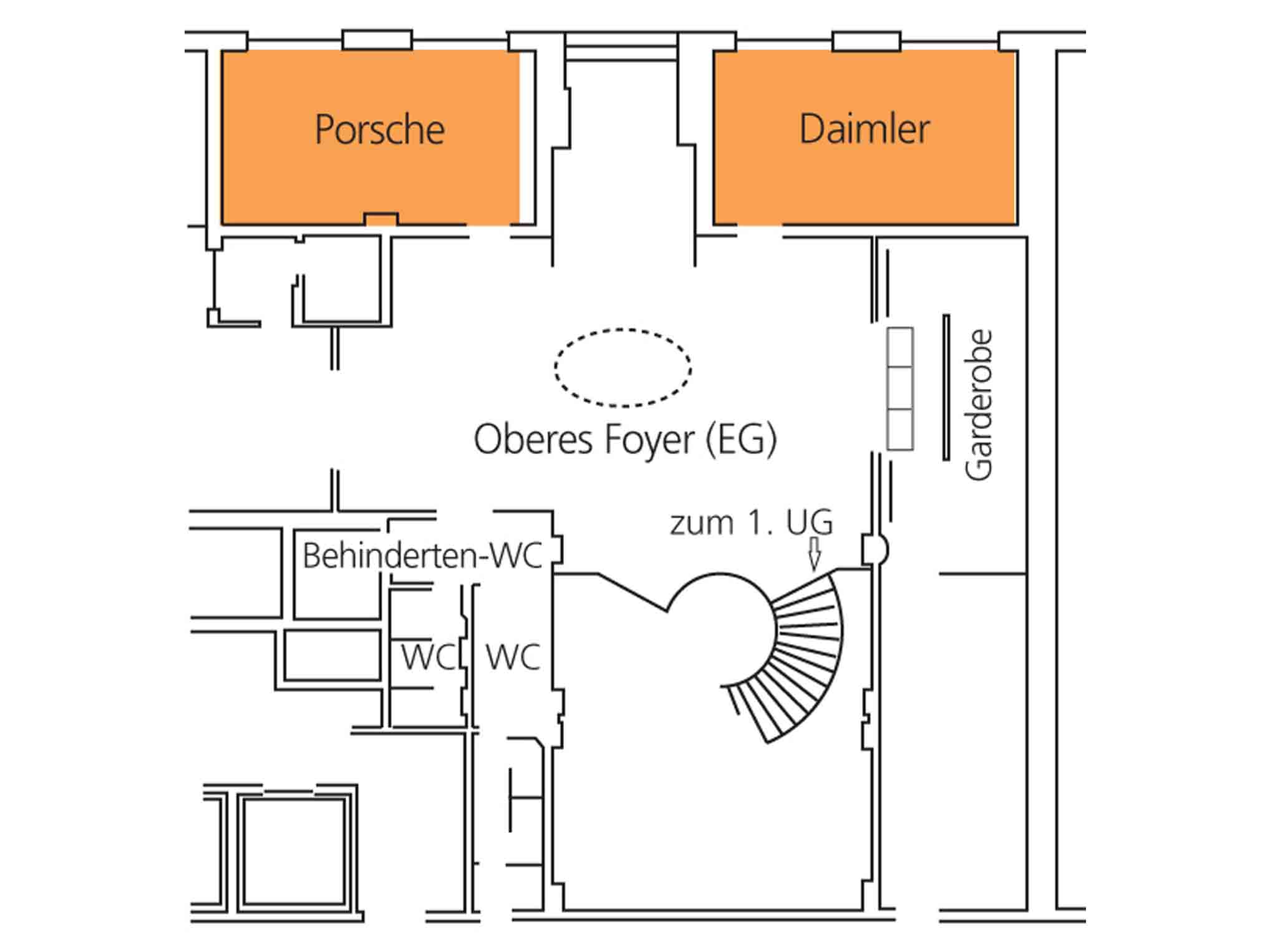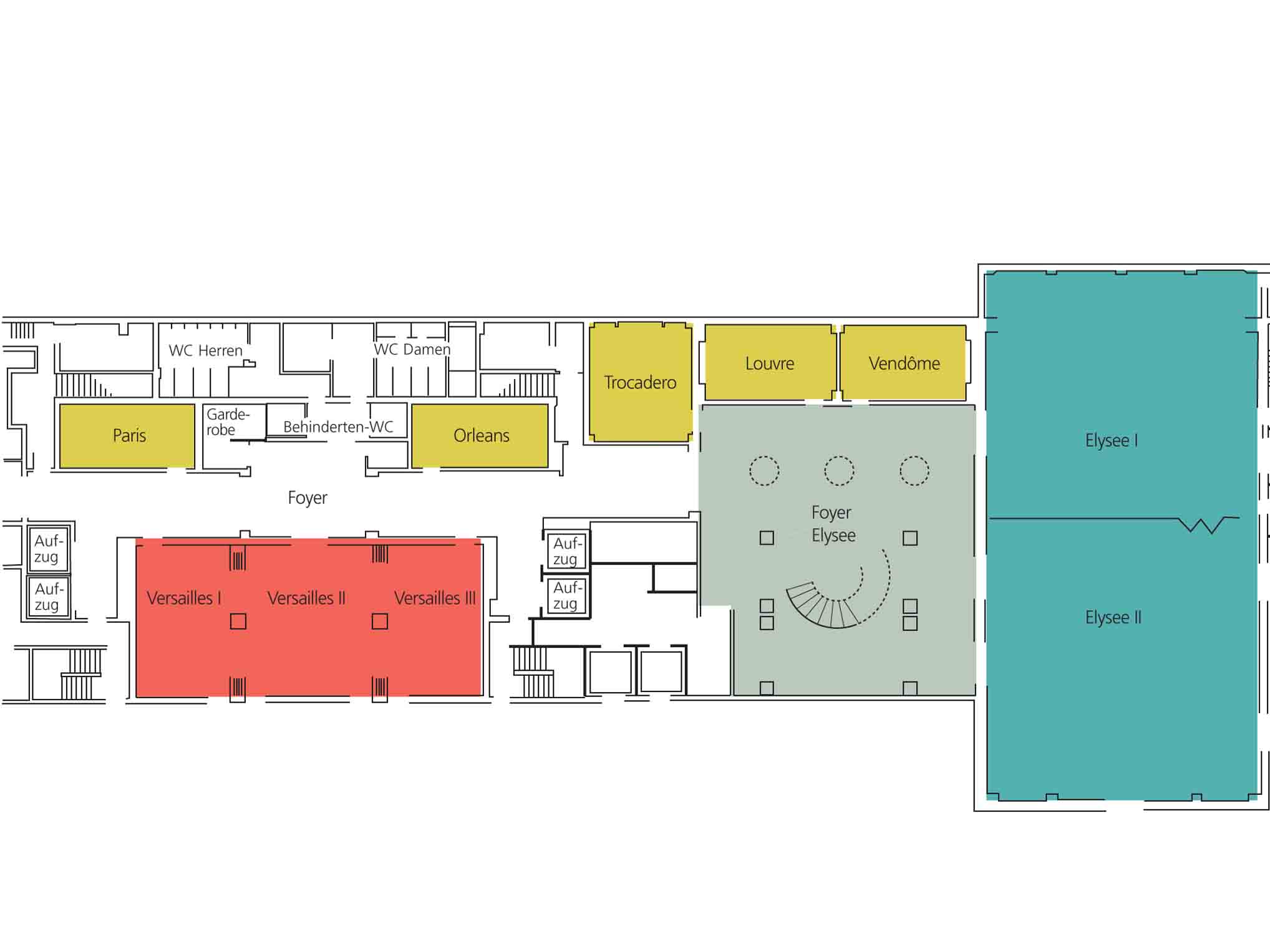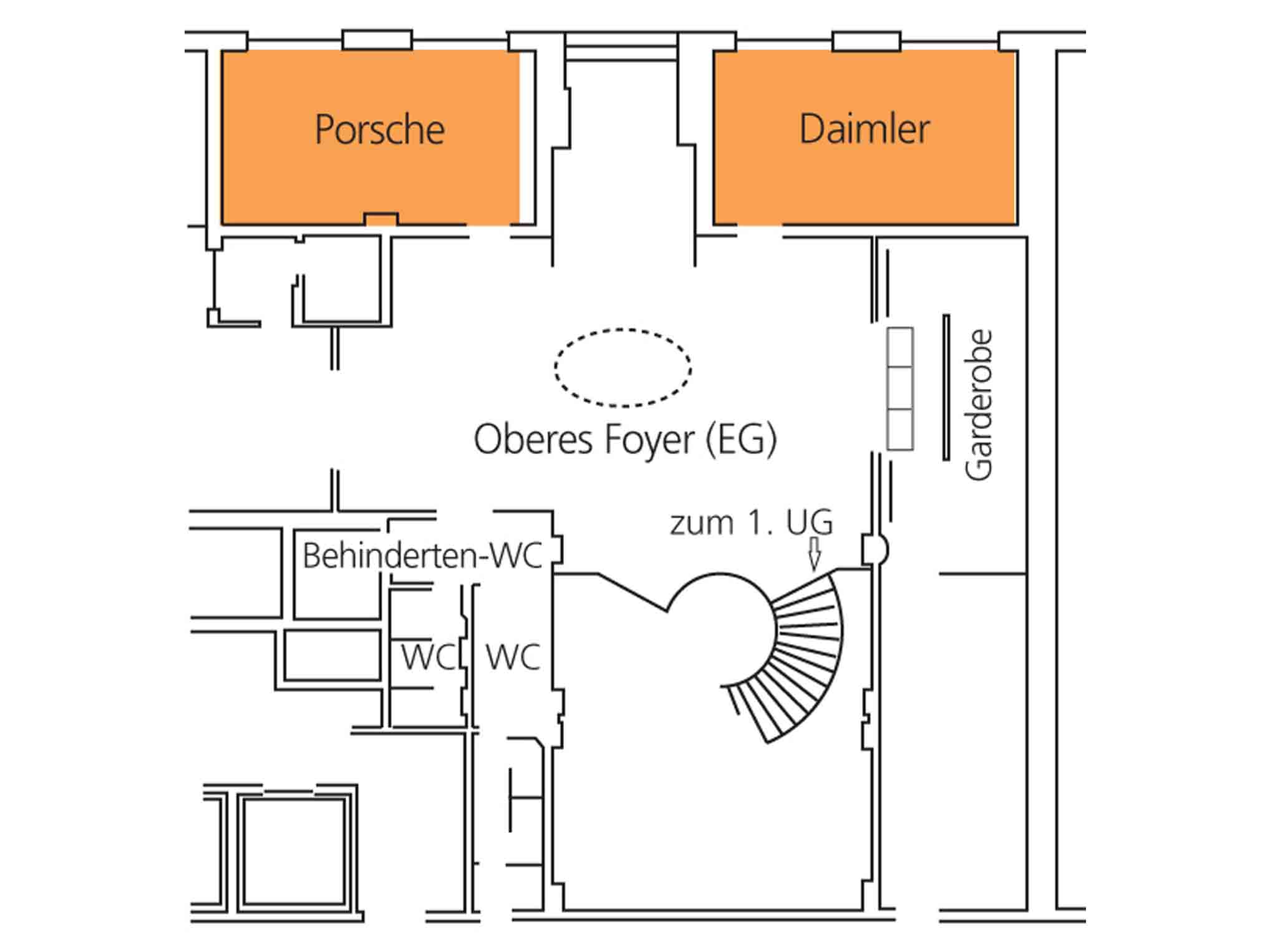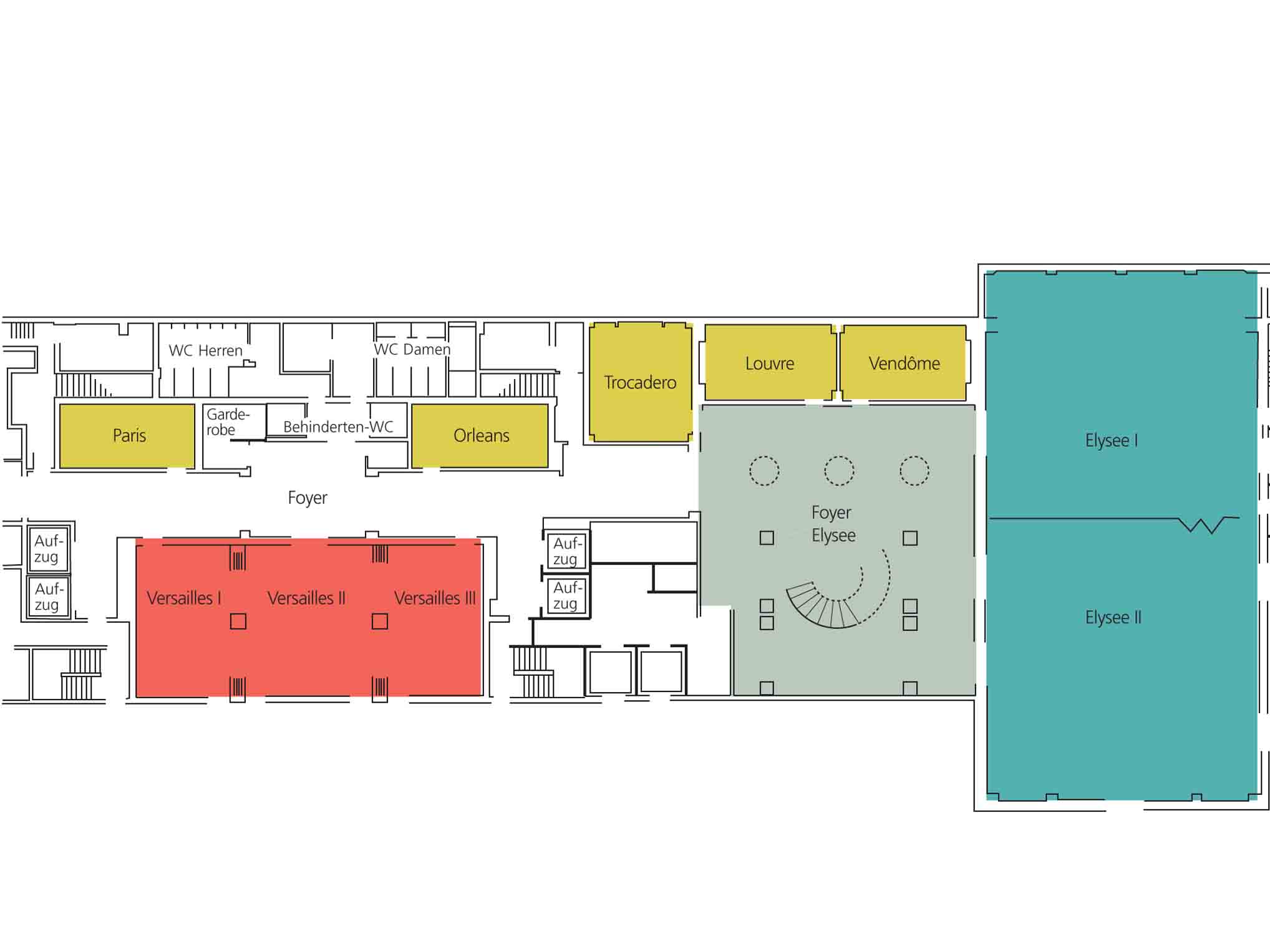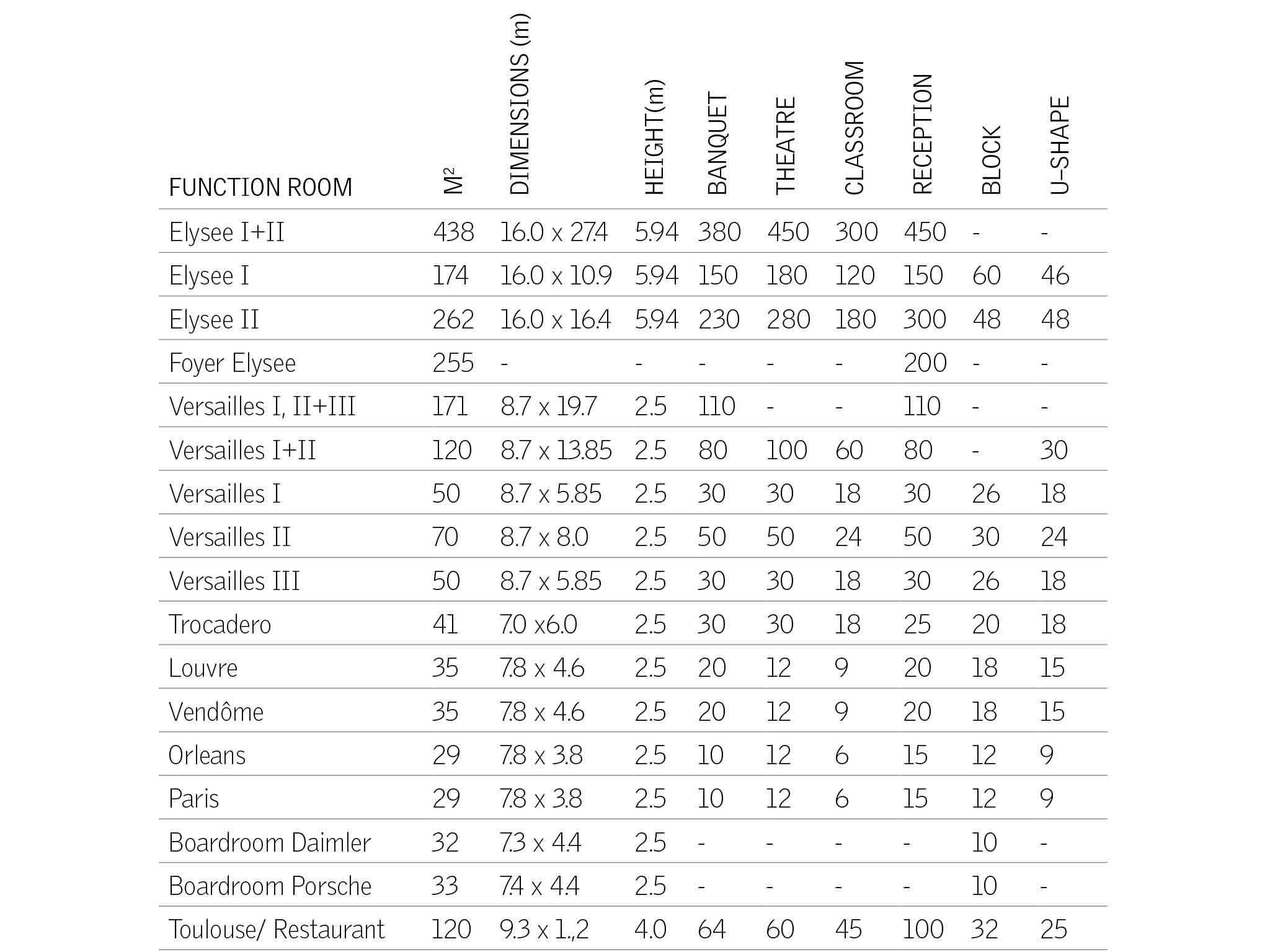 Just like its namesake, our meeting room Daimler is equipped to meet sophisticated demands. The boardroom is elegant and tastefully decorated - ideal for key conferences. The fixed table in the middle of the room has a high-gloss finish and bright daylight from the large windows inspires your mind.
You can invite guests to exclusive seminars and meetings in the meeting room Porsche. The solid wood table seats up to 10 people. The high-quality leather armchairs are comfortable even during longer conferences and the bright daylight shining through the large windows will keep your spirits high.
Do you have important things to discuss? Our meeting room Orleans, with space for 9 to 15 people, is an ideal retreat for group work, training and team events. Orleans is located on the lower ground floor and offers privacy and quietness.
At 30m², our meeting room Paris can accommodate up to 15 people. You can enjoy its modest interior with wooden paneling and discreet lighting. Just focus on the most important topics of the day without distraction. You will have all the quietness you need for your meetings, talks and debates.
In the meeting room Louvre, you can concentrate on all your topics and hold productive work sessions in small groups. At Le Méridien Stuttgart, this room is centrally located between the ballroom and the foyer. As break areas, they can be the perfect add-on to your conference or meeting.
Retreat to the quiet of our compact meeting room Vendôme. It is adjacent to the Elysée ballroom and the foyer of Le Méridien Stuttgart, both of which you can use for your coffee breaks at any time. Book this room if you want everything close at hand but still enjoy a private atmosphere.
51 m² | 549 ft²
18-30 PAX
Bright room design, clear lines and subtle décor make the meeting room Versailles I open to a variety of set-ups. There is space for up to 30 people in meetings, seminars or conferences. Versailles I can be individually seated and extended into a larger room. We just open the space to the rooms Versailles II and III.
70 m² | 753 ft²
24-50 PAX
Versatility in a square space. That is our Versailles II meeting room. Beautiful details such as a mirrored ceiling create an exquisite setting, whatever event we are hosting for you. The bright room is suitable for both active meetings and exclusive celebrations.
51 m² | 549 ft²
18-30 PAX
Are you planning a short meeting, long presentation or intensive training? Our conference room Versailles III offers the perfect working atmosphere, no matter what topic you are discussing. It is bright, uncomplicated and classically decorated. If you require more space, you can extend the room by adding Versailles I and II.
120 m² | 1292 ft²
30-100 PAX
The conference room Versailles I + II is our all-round talent. In this combined version of Versailles I + II, you have two bright and appealing rooms in one for up to 100 people. Many of our guests choose to book an additional area for breaks or meetings.
189 m² | 2034 ft²
64-110 PAX
Elegance and sophistication as far as the eye can see. With a floor area of 170 m² the conference room Versailles I-III has many possibilities and options to host your event for up to 110 people. We will ensure that your convention, meeting or company celebration will be a great success.
Your event, big scale.
438 m² | 4715 ft²
300 - 450 PAX
In the grand ballroom Elysée at Le Méridien Stuttgart you will feel like royalty. The 6-metre-high ceilings will give you a sense of space and freedom — exquisite chandeliers shine their light on your conventions and conferences. Think big and present your new car or celebrate festive banquets, anniversaries or weddings with up to 450 people.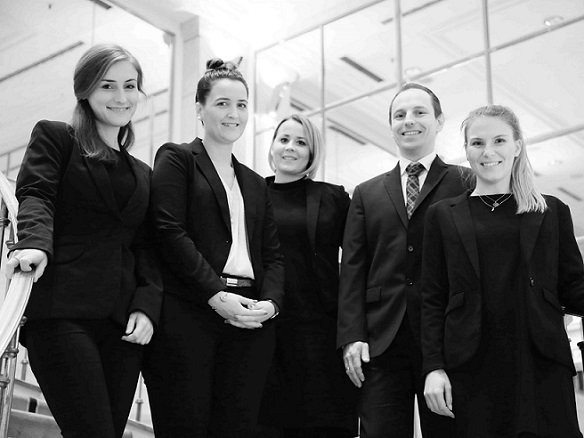 We are there
For you + your inspiration.

Boardmeeting or large scale event, car presentation or wedding, casual exchange or champagne reception - for the Le Méridien team, the sucess of your event is the primary focus.
We have multiple services and packages in stock which we are pleased to customize to your requirements - do not hesitate to send us your request or call us directly:

T +49 711 2221 2902
E meeting@lemeridienstuttgart.com


... and finally:
Flying Buffets.
Champagne receptions.
Healthy snacks for coffee breaks.
The ingredients to boost every meeting.
Culinary masterpieces are created by our chef Jochen Behl. He will design your personal menu with finesse, customized for your event.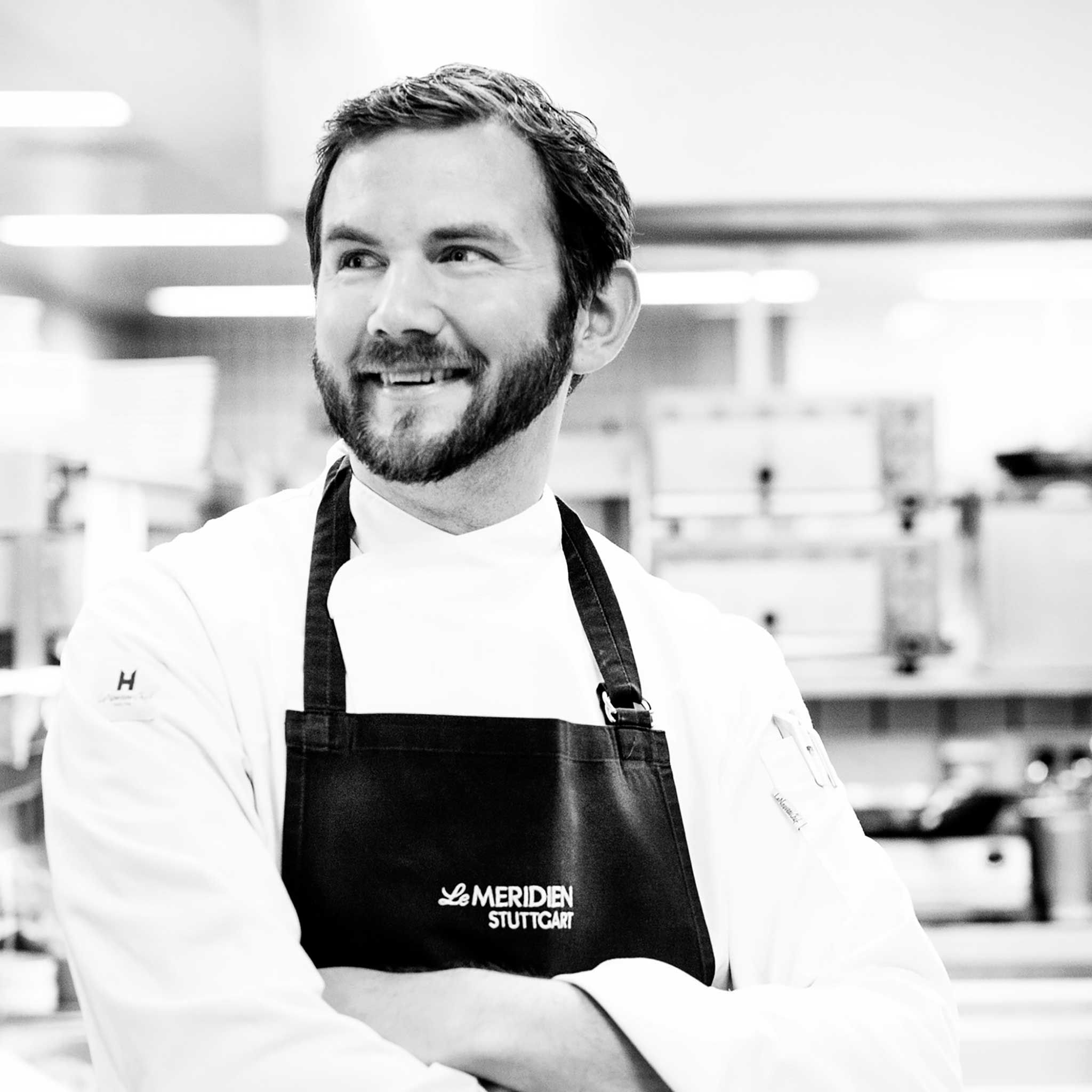 Easy and convenient, from home or on the way. Book now.
Easy and convenient, from home or on the way. Book now.
Meetings made easy: book your event online.
Would you like to book your next meeting room? With or without accommodation? Tomorrow or in a few months? No problem! Book it very easy on our official homepage. Our meeting rooms awaiting you for creative meetings, conferences, or events – in only 3 steps:
Enter meeting details
Browse different dates + compare prices
Send inquiry + receive your individual offer
Easy and convenient, from home or on the way. Book now.
Terms & Conditions
© 2018 Marriott International, Inc.